Gentle, Effective, Skin Rejuvenation with the AcuLift™ MicroPen System

For healthcare professionals only*
What is it? Microneedle treatment using the AcuLift™ MicroPen system promotes the natural production of collagen and elastin which are responsible for skin structure and elasticity. As we age, these fibers break down and can cause wrinkles.
How does it work? The AcuLift™ MicroPen system uses extremely fine, sterile needles to penetrate the skin just enough to stimulate collagen and elastin production without permanent injury to the skin. It can improve skin texture and color reduce wrinkles, acne scars and dramatically enhance effectiveness of skincare products.
If you'd like to incorporate the AcuLift™ MicroPen system in your practice, select "Become a Provider" below to open a wholesale account and place your order.
Questions? Contact us.
*Must be a licensed health professional to purchase the AcuLift™ MicroPen system.
Watch as Michelle demonstrates proper use of the AcuLift™ MicroPen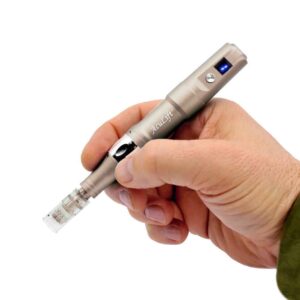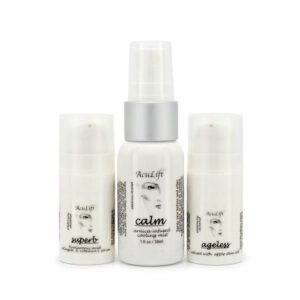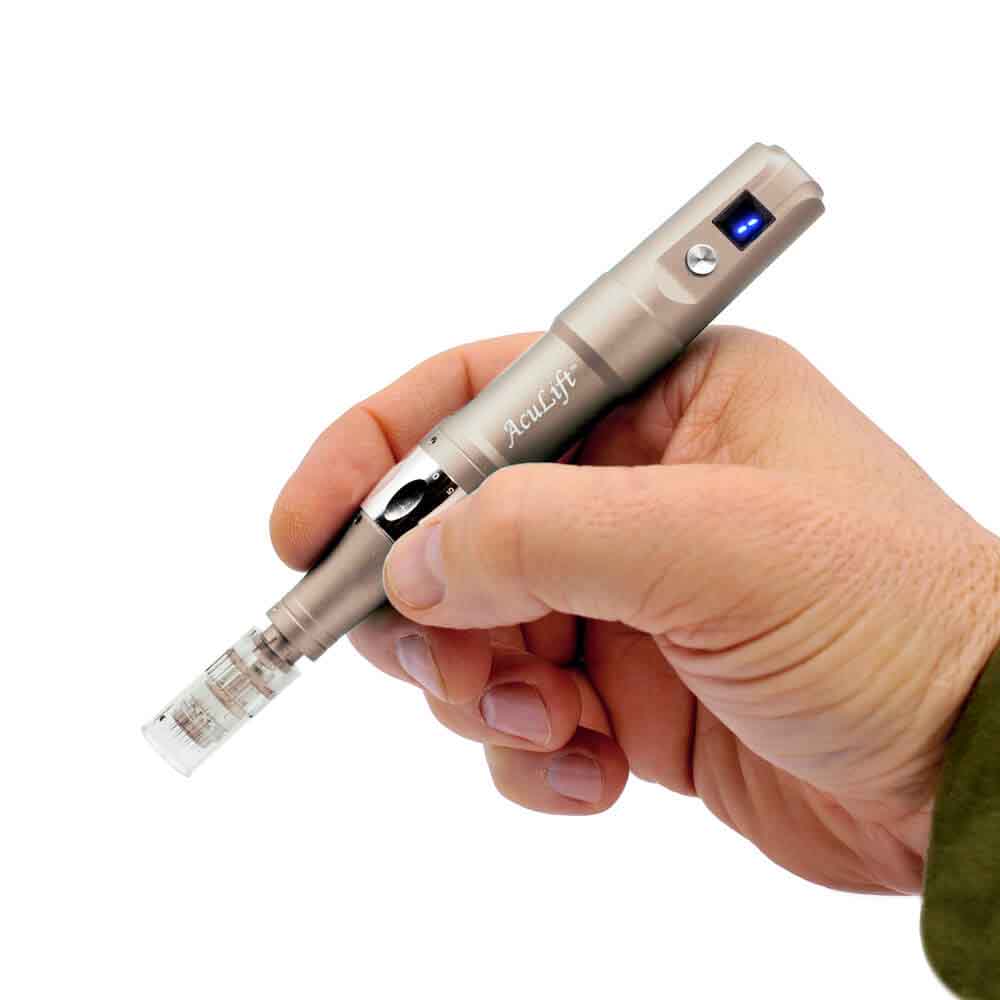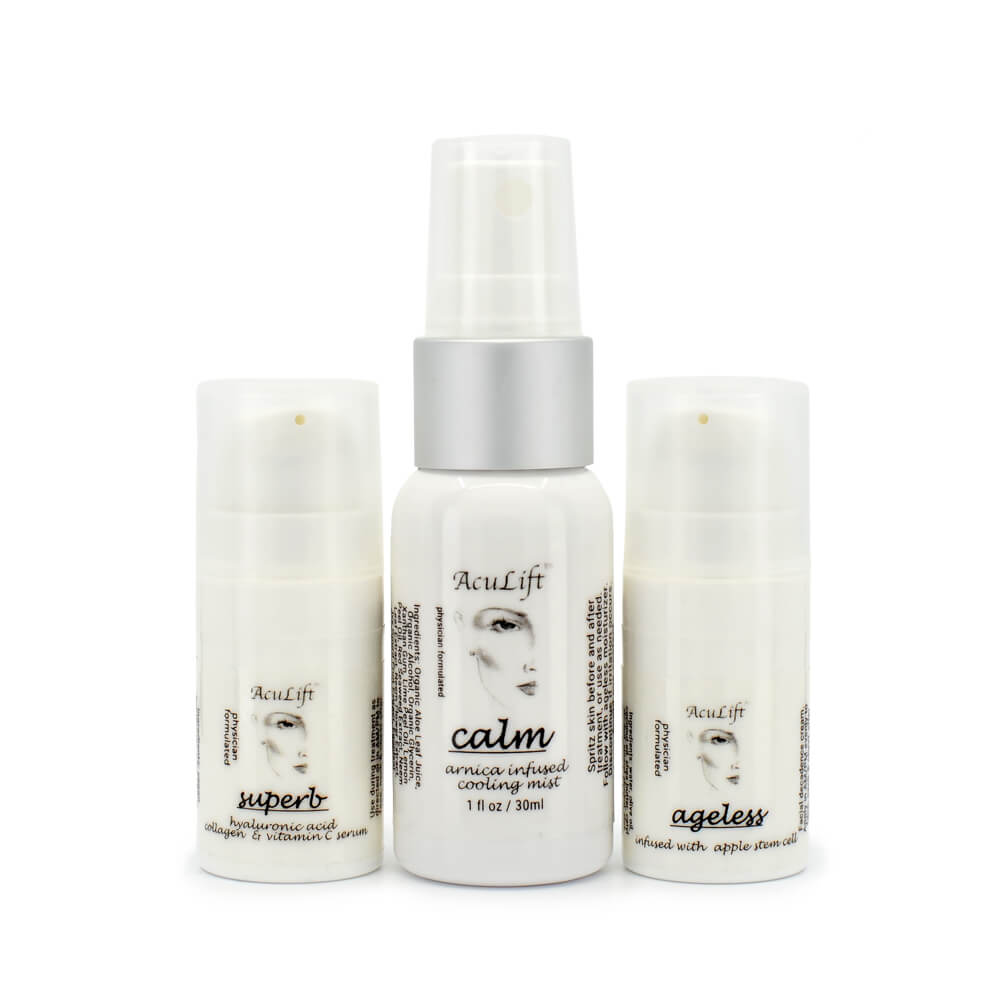 Want to know how the AcuLift Micropen compares? Michelle answers some common questions:
Q: I was told brand A has the highest RPMs available on market.
A: Not true. AcuLift is the same at 18,000RPM.
Q: I was told AcuLift pens are made of plastic and that stainless is best. Is this true?
A: Absolutely not. The AcuLlift MicroPen is made of aluminum and titanium to keep it strong, yet light weight. Not plastic.

Also, stainless steel can get extremely heavy if you are doing a lot of microneedling, and there is also a tremendous amount of vibration that is transferred into your hand. As an acupuncturist, it is very important that our hands not become numb or fatigued during the day.
Q: Brand A uses 12 pins per tip versus the AcuLift pen's 16—which is better?
A: I did a tremendous amount of research before custom designing our 16-pin needle cartridges which are made out of stainless steel and titanium. I decided on 16 as it is less painful than 12 needles—the fewer needles, the deeper, they penetrate. 16 needles go to the proper depth for use on the face and elsewhere. Unlike other micropens that sell generic tips purchased in bulk, the AcuLift Micropen cartridges are custom-made for AcuLift. See photo above.
Q: Also, the cost of Brand A is much higher. This both makes me shy away, but also wonder if there is good reason for the high cost.
A: I don't know why many other micropens are more expensive. Maybe because they do free classes and have to make up the difference somewhere? Maybe they have a huge advertising budget?

I've been doing business with the same manufacturer for almost 20 years. As anyone who has ever studied with me knows I deliver high-quality products at fair and reasonable prices. I am not in the business of gouging my students. All of our products are of the highest quality and I stand behind them personally.

Since I work directly with my manufacturer and produce small quantities, I am able to sell direct to consumers. You can also purchase through one of my distributors such as LhasaOMS, who has been selling AcuLift products for almost 15 years, or Eastern Currents Canada, or China Books, Sydney. If they were not high-quality products, they would not be carrying them.