LEARN TO TREAT THE COSMETIC, NEUROMUSCULAR AND EMOTIONAL HEALTH OF THE FACE, WITH MICHELLE GELLIS, ACUPUNCTURE PHYSICIAN

Visit our sister site, FacialAcupunctureClasses.com for our extensive options for learning cosmetic and facial acupuncture, designed to enhance your acupuncture practice and give you new techniques for treating your facial acupuncture patients.
Acupuncture lectures are available as recorded webinars and livestream classes, with in-person hands-on practice available for students who have completed lecture prerequisites.
All of Michelle's facial acupuncture training is approved by NCCAOM and eligible for CEUs!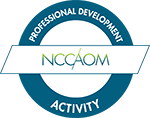 Acupuncture topics covered include:
These affordable webinars and classes will bring immediate value to your practice. Visit FacialAcupunctureClasses.com to view our extensive options for learning facial acupuncture today!