For healthcare professionals only* announcing the AcuLift™ MicroPen System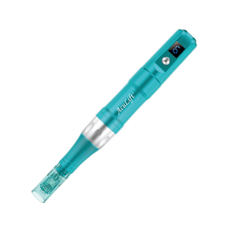 Gentle, Effective, Skin Rejuvenation with the AcuLift™ MicroPen System

What is it? Microneedle treatment using the AcuLift™ MicroPen system promotes the natural production of collagen and elastin which are responsible for skin structure and elasticity. As we age, these fibers break down and can cause wrinkles.
The AcuLift™ MicroPen system utilizes extremely fine, sterile needles to penetrate the skin just enough to stimulate collagen and elastin production without permanent injury to the skin. It can improve skin texture and color reduce wrinkles, acne scars and dramatically enhance effectiveness of skincare products.
If you'd like to incorporate the AcuLift™ MicroPen system in your practice, select "Become a Provider" below to open a wholesale account and place your order.
Questions? Visit our Contact us page.
*Must be a licensed health professional to purchase the AcuLift™ MicroPen system.