Q&A: AcuLift Microneedle Derma Roller
The Best Derma Roller for Wrinkles, Scars and Stretch Marks
In this post, founder MICHELLE GELLIS, M.A.C, L.A.C, DIPL.AC, a board certified acupuncturist who specializes in facial rejuvenation acupuncture,answers questions about the AcuLift Derma Roller and how it can benefit your skin as an at-home alternative to surgery or botox.
QUESTION: What do wrinkles, depressed scars, and stretch marks have in common?
ANSWER: A lack of collagen! If your body would produce more collagen then you wouldn't have them.
As an acupuncturist who specializes in Acupuncture Facial Rejuvenation, I use skin needling as part of my facial rejuvenation protocol. Skin needling promotes the natural reproduction of collagen and elastin, making the skin feel smoother and tighter.
The AcuLift™ Microneedle Derma Roller is ideal for diminishing the signs of aging such as fine lines and wrinkles, reducing acne scars, large pores, and smoothing out stretch marks. Clinical studies have shown that microneedle dermal rolling can be just as effective as ablative treatments such as laser resurfacing, dermabrasion and chemical peels or non-ablative treatments such as IPL™, Fraxel™, or CO2 laser in stimulating elastin and collagen production.1,2,3
How does the AcuLift™ Microneedle Derma Roller work?
Skin Needling promotes the natural reproduction of collagen and elastin, making the skin feel smoother and tighter. This process thickens the skin, erasing wrinkles and smoothing scars of all types. The AcuLift™ Microneedle Derma Roller for the face uses 540 extremely fine needles, which penetrate the skin just enough to stimulate collagen and elastin production. Skin Needling stimulates the body's natural wound-healing reaction to produce natural collagen. In one study, biopsies taken from 10 different patients demonstrated an average increase in collagen and elastin fibers of 206 percent. In one case, a 1000 percent increase was recorded.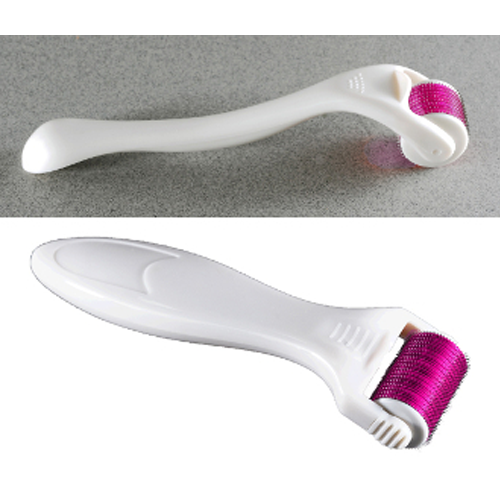 Another advantage to micro-needle rollers are the increased absorption rate of topically applied products. The AcuLift™ roller creates micro-channels which aid in infusing therapeutic serums for better penetrating the skin and increasing overall efficacy. South Korea, Europe, and U.S. clinically-conducted studies have shown that the Roller can increase serum absorption by as much as 1,000 times.
Does it hurt?
Not at all; the AcuLift™ Derma Roller causes no pain and is quick and easy to use.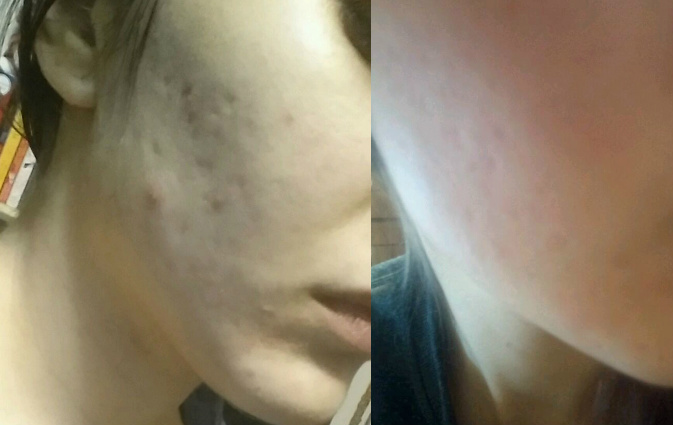 What about downtime?
The AcuLift™ Roller is significantly more "skin friendly," than similar invasive and expensive skin treatments. The roller leaves the epidermal barrier fully intact, and the micro-channels created by high-quality fine needles fully close within just a few hours after initial application. New collagen structures are formed within the skin's lower layers, without the downtime or the commonly encountered risks and negative side effects in dermabrasion, chemical peeling, and laser-resurfacing. The roller will leave your skin thicker and younger looking.
Take advantage of our Winter Special!
Take 25% off your next purchase with CODE: WINTER!