Facial Gua Sha – A Chinese Medicine Gem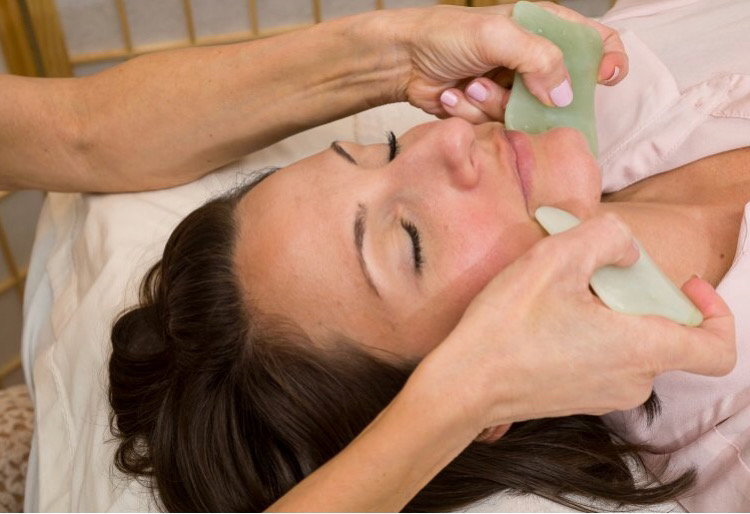 By Michelle Gellis AP LAc MAc DiplAc
Facial Gua Sha (pronounced Gwa Sha) is all over the media these days. Although it seems to be a new, trendy technique to rejuvenate the skin, it has been part of Chinese Medicine for thousands of years. As an acupuncturist who teaches cosmetic facial acupuncture, I have used facial gua sha in my cosmetic acupuncture treatments for two decades. What is Facial Gua Sha and how does Facial Gua Sha help to rejuvenate the skin?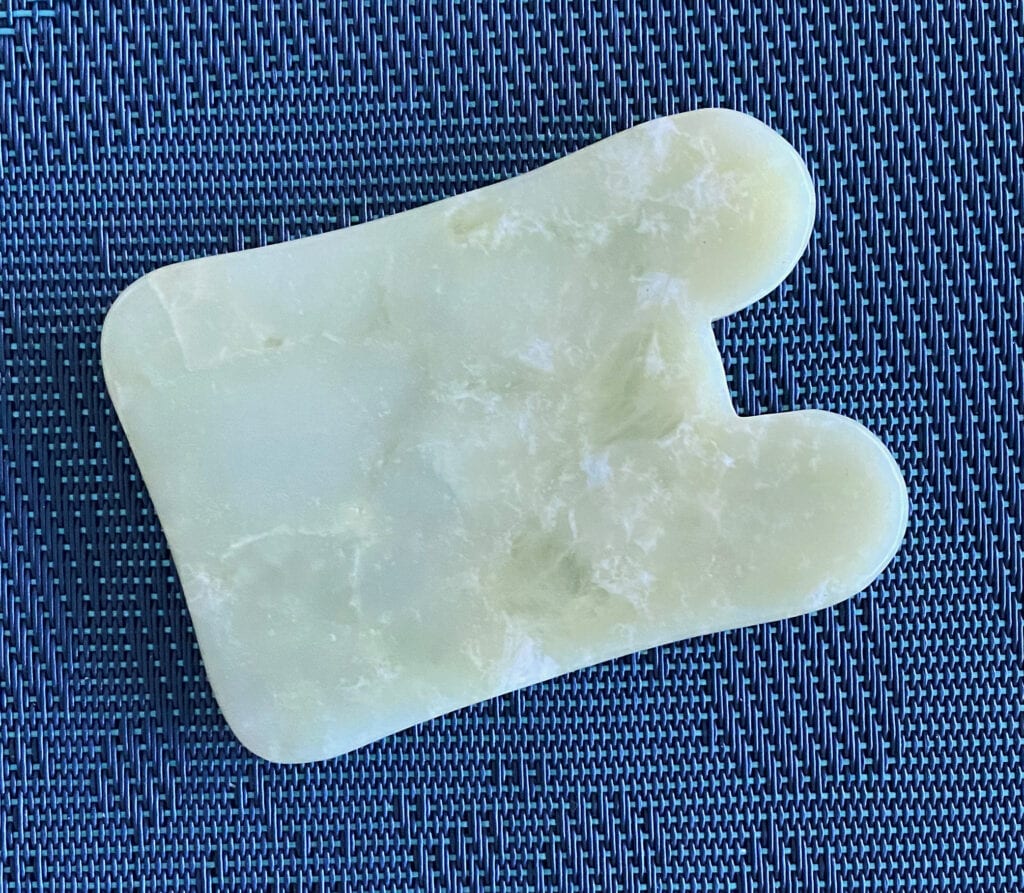 What is Facial Gua Sha?
Facial Gua Sha is a treatment that uses a specially designed jade stone to move lymphatic fluids and breaks down tension in muscles. It moves lymphatic fluids and breaks down tension in muscles and adhesions in the facial fascia. That means improved blood flow and less puffiness.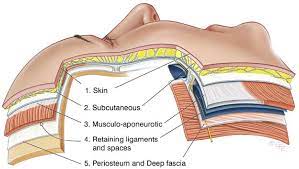 The Face will appear tighter and toned and the Lymphatic system of the face and neck will function significantly better. You'll see noticeable results while preventing and treating the signs of premature aging—namely in the appearance of wrinkles, dark eye circles and puffiness, and sagging and dull-looking skin.
How does it work?
Facial Gua Sha works on many levels but to really understand the power of Gua Sha you need to look at the unique anatomy of the face. The face is the only part of the body where the skin is attached to muscle. These muscles are controlled by nerves, and if the nerves become entrapped by fascial adhesions the muscles become impaired and the movement of the face and position of facial fat can be affected. Facial Gua Sha can release nerves that have become entrapped in tight fascial tissue, help to reposition fat and increase blood circulation to the skin to improve skin tone, color and reduce sagging, fine lines and wrinkles. Facial gua sha can transform the appearance and function of the face, invigorating blood circulation and reducing puffiness.
Michelle Gellis is an acupuncture physician who has been teaching facial gua sha and facial cupping since 2003. She is the founder of Aculift Skin Care which offers facial gua sha and cupping sets for use in the treatment room and at home. https://www.Aculiftskincare.com